POABS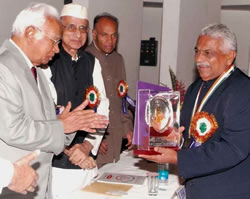 The POABS GROUP took its origin in 1962 as a contracting firm known as POABSONS later diversified into multi disciplinary business activities under the leadership of the Founder & Chairman P. A JACOB.

The companies are focusing on various activities like Granite Mining and Crushing, Ready-mix Concrete, Plantation and Farming, Organic Bio Manure and Fertilizer manufacturing, Municipal Waste Management, Engineering and Contracting, Wood based Industry and Furniture production. And also placing a golden step into Tourism Industry.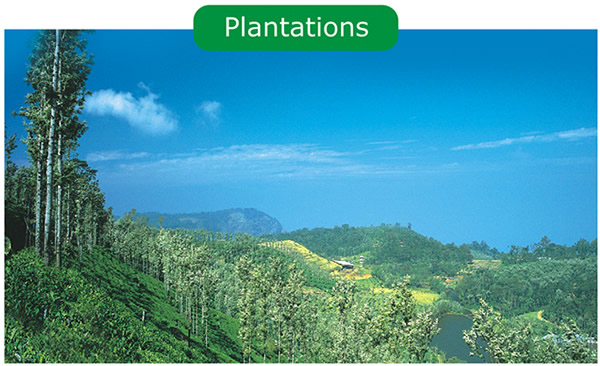 The pioneers in organic farming in India, is the proud owners of the internationally acclaimed POABS Organic estates. Nestled in the misty folds of the majestic Nelliyampathy Hills in Palakkad district of Kerala. The plantation is spread over an area of 846acres. It is the largest certified multi perennial organic – bio dynamic farm in the world, famous for its value added products like Tea, Coffee, vegetables and spices viz., black pepper, cardamom and vanilla.

The environment friendly and holistic agriculture practice adopted by the groups has paid rich dividends in the form of several coveted awards and recognition both in the National and International arena. International certifications include Demeter, Control union, USDA, Jas and Fairtrade within a short period of time. Sustainability Awards 2007 from Specialty Coffee Association of America is the latest feather to its cap. Organic agro products grown here are exported worldwide.

The sustainable bio diversity maintained in this organic farm has attracted many international ecological experts. The plantation is spread over an area of 846 acres. It is the largest certified multi perennial organic - bio dynamic farm in the world, famous for its value added produces like Tea, Coffee, vegetables and spices viz., black pepper, cardamom and vanilla.

Being habitué consumers of bio-products the Group was inspired to establish a comprehensive Bio-product Lab and Production Centre at Nelliyampathy. Poabs Biotech has full fledged research and development wing. The state-of-the-art laboratory with excellent production, quality control system and professional packing unit affirm us to produce quality Bio Control Agents and Bio Fertilizers to accomplish our mission statement "Nurturing life with the nectar of nature".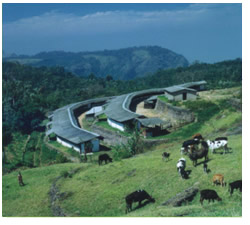 Poabs Biotech focuses on discovering, developing, manufacturing and marketing highly effective biological, disease control and yield enhancing products for the agricultural, home garden and food safety markets. The fully automated sophisticated fermentation and packing unit coupled with in-house quality monitoring laboratory facility is located in a 4000 sq. ft sprawling complex in the organic estate. Its rich merchandise includes Bio-fertilizers, Bio-control agents and Bio-pesticides. Our strong marketing division provides active support to the customers by assuring consistent availability of the products through a wide network we have in Kerala.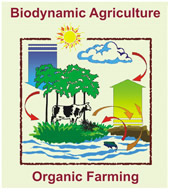 Poabs estates at Nelliyampathy is a closed ecosystem where the flora and fauna co exist in perfect harmony. Plantation grown here are nature centric and free from chemical hazards. We are strict to follow all possible ways to preserve the plantation's natural existence. Many living species are found here enjoying the sacred purity of this green carpet of kerala. Visit www.poabsorganicestates.com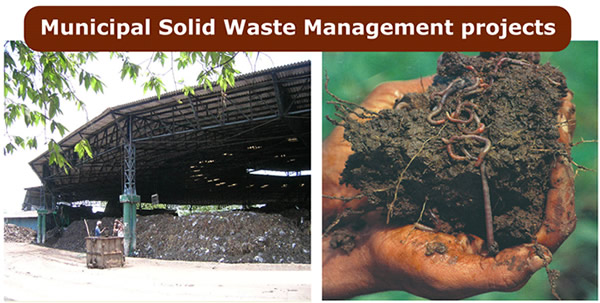 Poabs group was the first and the only company to invest in a municipal waste management project at Poabs Environtech in Kerala and now has joint ventures with major companies to take up larger projects in the major cities in India. The pioneering efforts in soil healthcare management, POABS engaged in to the production of Organic Maure, Bio Fertilizers and Bio Control Agents.

The production system of Poabs Organic Bio manure is based on scientific principles and ideas. Organic production and processinginvolve microorganisms, soil flora and fauna, plants & animals. Organic farming enhances the biological cycles within the farming systems.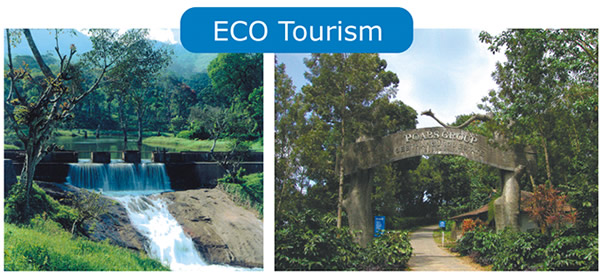 Tourism is a major focus in Kerala. This God's own country is gifted with variety of tourist spots emerged with beautiful seascapes, rejuvenating hill stations, thick forest etc. Poabs Estates is the largest multi perennial organic/biodynamic farm in the world. And as a tourist spot, it is the biggest private sector tourist place and a must-see destination in Kerala. We have many other Tourism projects in the pipeline as tourist highlights.

The difficulty of mixing concrete combined with the hassle of transportation and heavy intensity of labour involved, poses a serious problem to professionals in the realtor business. As a permanent solution to this problematic situation, today industry has developed a procedure wherein concrete is produced in batching plants and are transported to the construction site with the help of specially designed trucks.

Featuring these facilities, Poabs Readymix functioning complying international standards at Moonnamoodu, Vattiyoorkavu, Thiruvananthapuram. Fully automatic German made batching & mixing plant used by Poabs Readymix, has the capacity of producing 30 meter cube per hour in a variety of grades. The fine aggregates like M-sand used as raw material for mixing Ready Mix Concrete is quality controlled by the Government Engineering College, Thiruvananthapuram and constantly monitored by experts analysts through various quality tests.

M-Sand is manufactured sand, obtained from specific hard rock (granite) using the state-of-the-art International technology which produce sand of consistent quality. M-Sand is a real substitute for River sand. Its numerous advantageous over river sand have made it a favorite and "Must-to-use" with quality conscious builders. We have modern equipments and installed with them at various safe stations in Kerala complying with every scientific parameters set for producing manufactured sand (M-Sand). For consistent quality, Poabs has engaged in a scientific tie-up with the R&D Lab and Dept. heads of Thiruvananthapuram Engineering College who rigorously and constantly monitor our production at every stage. For more details, visit www.msand.in